BerettaFest registration dues: Be sure to select the option for any passengers that may be coming with you. If you are having more than one driver attend, please fill out this product and add it to your cart (QTY 1) and then do the same thing for the second driver so both can provide the info needed and "sign" the code of conduct. Each passenger requires $10 dues.
You are required to digitally "sign" for the Code of Conduct this year before submitting this form for purchase. Any and all passengers you bring to the event are your responsibility and are required to read and adhere to the Code of Conduct as well.
The Code of Conduct will be available to read during checkout, click on the Code of Conduct and Terms & Conditions hyperlink when checking off the box. You will also receive a paper copy of the Code of Conduct when you check in at the event.
Current vehicle insurance info is also required for registration. This information is collected to protect our group and is kept private. Your information will never be given out unless there is an incident involving you and your vehicle at the event. If you are flying out and renting a car, insurance info is still required since your personal insurance is what covers you against property damages.
Please fill out all the info requested for your badge. If you leave this field blank, then you will have a VERY BORING badge at the event.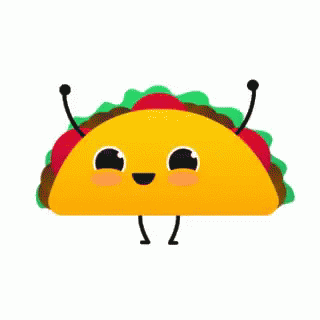 This is the first year that we have a registration option for Taco Night! If you would like to enjoy tacos with the early attendees on Wednesday night, please select the number of people that will be attending when registering. There is a $6 charge for every attendee of Taco Night. You are of course welcome to attend BFest on Wednesday or even earlier but if you plan on eating with the group this fee will need to be paid.
This registration is valid for 1 driver and 1 car. If you are bringing more than one Beretta, please fill out this form and add it to your cart (QTY 1) and then do the same thing for the second driver so both can provide the info needed and "sign" the code of conduct. Each registration gets you parking at the picnic as well as a goodie bag and Bfest decal. Additional passengers do not receive a goodie bag or decal. This registration is only good for your entry to the event show and the picnic grounds, this registration does not include shirts. Shirts per-order is already submitted, we will have some extras at the event, first come first serve basis. Additional decals can be added to this registration with a $5 donation as well. NEWLY ADDED IF YOU ARE PLANNING ON ATTENDING THE MAMMOTH CAVES TOUR ON FRIDAY 6/28/19 AT 12:45PM, PLEASE BUY A TICKET ON HERE TO PARTICIPATE! Click here to add the tickets to your cart, Pick Adult or Children and then the quantity and add that to your cart, Adult vs Children will be added as individual items to your cart.
This year we have secured a hotel with the following amenities:
- Free Breakfast
- Microwave/Fridge in all rooms
- Coffee Maker/Hairdryer in all rooms
- Overflow parking for tow vehicle/tow dolly storage
- Pet Friendly
- Double Queen or Single King rooms with Roll-aways
- Room blocks on Monday/Tuesday night for early arrivals
HOTEL BLOCK IS NOT GUARANTEED FOR LATE REGISTRATIONS MADE AFTER 6/15. Hotel information will be provided once Bfest Registration is completed. Info will show up in the comments of your order history as well as you will receive an email containing a comment with your order status update. Please see Terms & Conditions for additional information regarding location privacy.
Welcome to Bowling Green, Kentucky! Planes and trains... Cars and guitars... Caves and waves... Rails and trails... Thrills and chills... Charm and farms... We could keep going for days, and that's just what it would take to see and do everything in the Bowling Green area. As the home of the Corvette, Bowling Green sure loves fast cars, but the city offers so much more that we think you will be surprised by how much is happening here. Bowling Green is geared for couples, families, and groups with this many options. BerettaFest 2019 is destined for greatness in this classic American destination…
Why Bowling Green?? Although Bowling Green has never been an official BerettaFest destination, it is no stranger to BerettaFest! In 2001, during BerettaFest: Louisville, we visited Bowling Green, toured the Corvette Museum and even did some racing at Beech Bend. It was an amazing time, just ask anyone who was there! Bowling Green has all of the amenities that our group could need or want, without the hassle of the 'big city' locale. Its central location should help to enable more people to attend and hopefully ensure a large turnout, making for an unforgettable BerettaFest experience. The cars are what brought us all together, but it's the people and experiences that keep everyone coming back year after year. I hope you'll consider bringing BerettaFest 2019 to Bowling Green!
Proposed BerettaFest 2019 Itinerary: In 2019 we are going to beat the heat with cool cars, cool caves and cool waters!
Wednesday, June 26th
Perhaps the First "OFFICIAL" Early Arrival and Taco Night!
Thursday, June 27th
9am-12pm Official BerettaFest Registration
2pm-5pm Corvette Museum and Plant Tour
7pm Group Dinner
Friday, June 28th
10:00am Depart for Mammoth Cave (~35 minute drive)
11:00am-3pm Mammoth Cave Tour (Lunch on site at MCNP)
Music City Raceway: Gates open at 6pm Test&Tune option.
Saturday, June 29th
AM – 11:30am – Prep/Clean cars for car show
12:00pm to mid-afternoon – BerettaFest Picnic and Car Show @ Park (includes award presentations)
~4pm – Cruise to group photo spot
Evening – Take time to relax at the hotel
Sunday, June 30th
Get packed up and say goodbyes until next year!
Other local attractions include:
Lost River Cave
Chaney's Dairy Barn
Historic RailPark and Train Museum
Aviation Heritage Park
Corsair Artisan Distillery
Room Escape Games
NCM Motorsports Park
Shanty Hollow Lake Hiking Trail
eHotAir Ballooning Adventures
Holodeck VR
*Proposed Itinerary (Activities and content subject to change)
BerettaFest registration dues 2019
Product Code: REG2019
Availability: 63
Related Products