Re: Chevy Beretta FF
Posted: Fri Jan 20, 2017 6:24 pm
That A/C compressor is still there. It's going to get pulled but I'm in no rush since it's like a given lol. I'm also going to put in a smaller lightweight battery.
So today I focused on the stock hood. My hood (which already had the sound insulation stripped) weighs in at 40lbs. That's heavy and I didn't want to spend hundreds of dollars on a fiberglass one.
So I went to town on it! I removed the central bracing and made it into swiss cheese. I took out just enough material without sacrificing it's core structural integrity. I could've done more but I don't want to resort to hood pins and wanted to keep the OEM latch setup.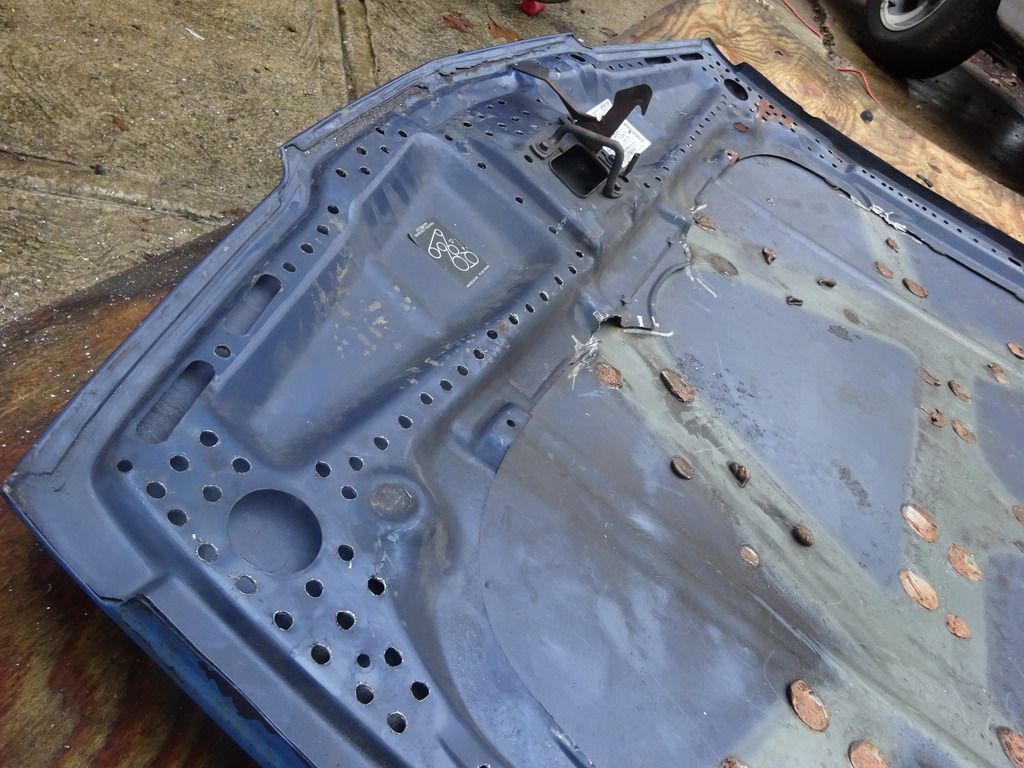 Here's the shavings I managed to recover from hole drilling:
All That lightened the hood by 5 lbs for a new weight of 35 lbs. Total savings so far is 103.5 lbs.
I also switched the car over to full synthetic oil. Also ruh-roh: