Ok boys and girls... Here is the first 4t60e style EP LSD I ever received. Way back in 2004 or 05 IIRC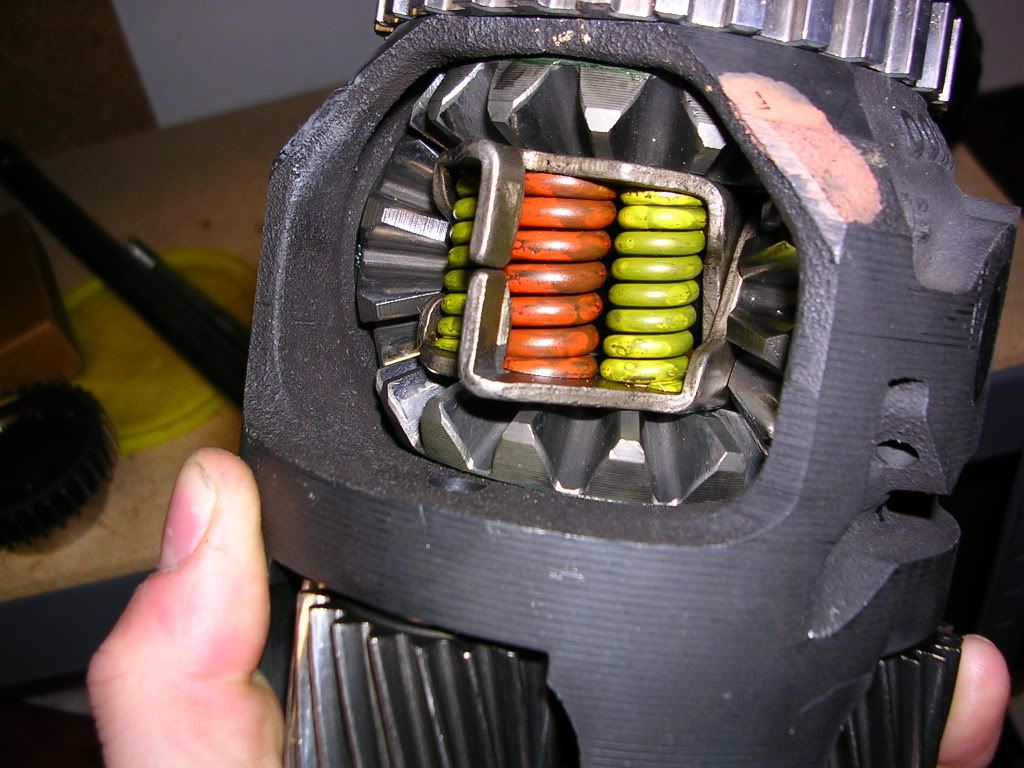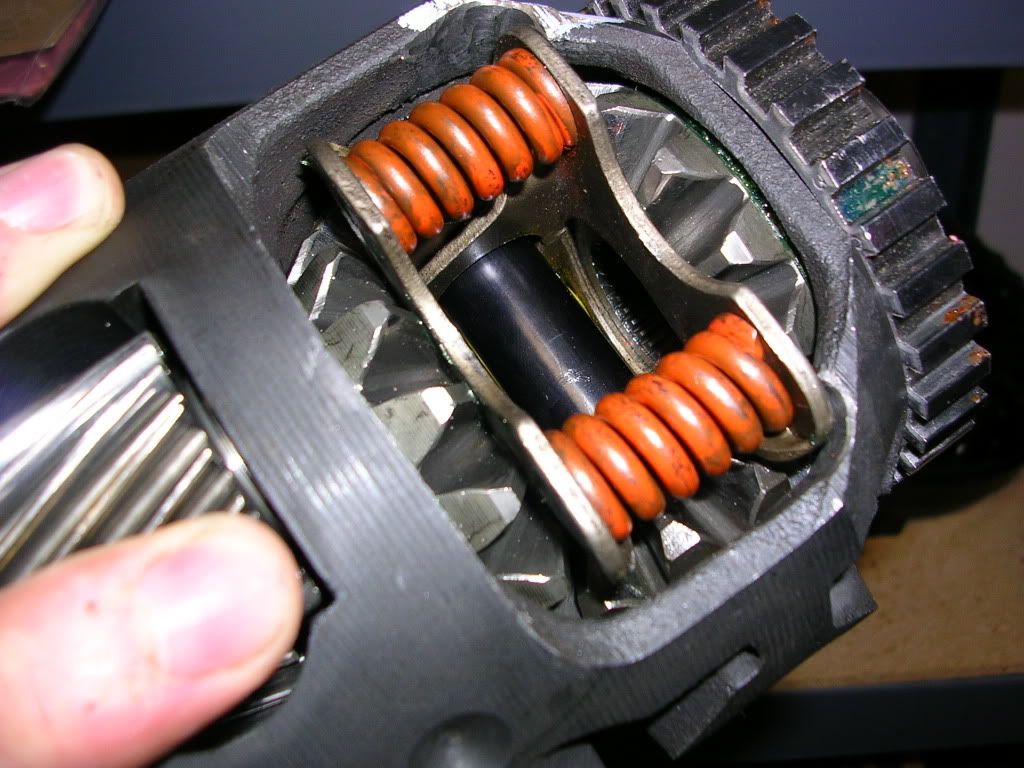 Now that worked for a while, I had some major oiling issues in that trans which resulted in that burning up, and quite a few other thrust washers and such, and also a second Low Roller sprag... So I sent it back to Jeff and he re-did it for me. I ran that for a while in the red car, put down my 13.8 and such and still had it in the car when I had Pink car. After I got most of pink car situated and I got a second good open diff lined up, I pulled the LSD from the Red car and found this.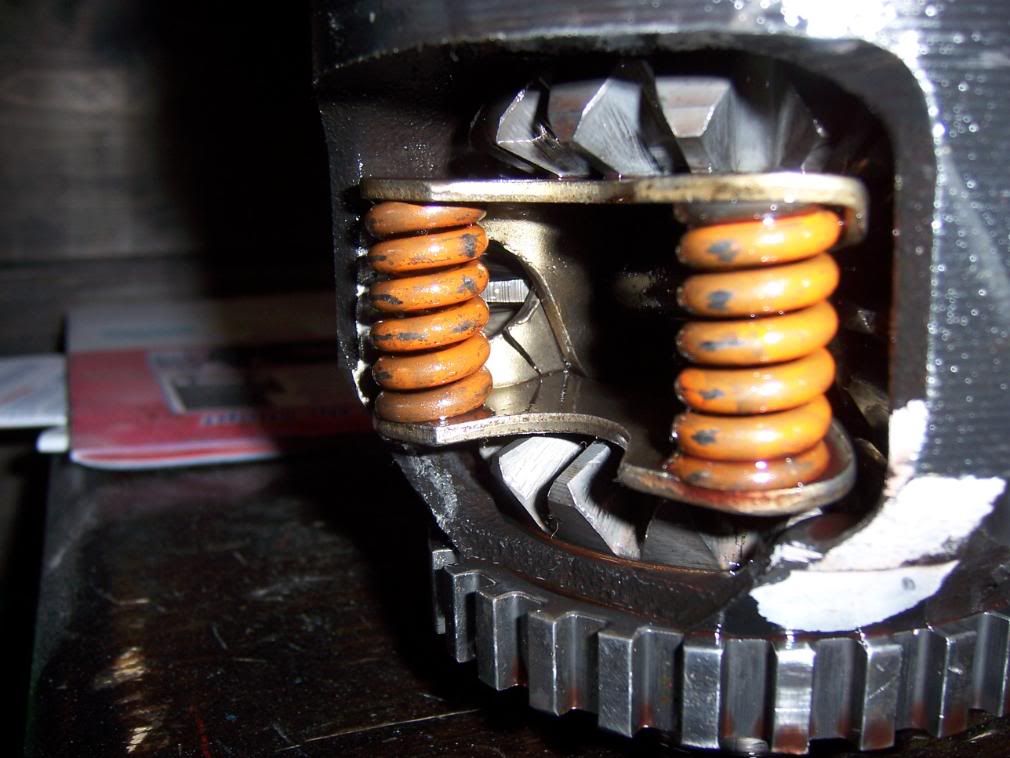 I can't complain because it served me well over its life. It was time to change the style and upgrade.
Jeff offered me a 4t65e style setup which removed the stamped steel plates from the deal and those were replaced with machined steel plates that were hardened. Now the difference is on a stock 4t60e the intermediate shaft has a C clip that you need to physically install to hold it in place, the 65e has a snap clip similar to how an axle is held on. This is the reason why on my first diff one side had three springs, one strong two weak, and the other side had the two strong ones spread apart so you could install this clip. With the 65e setup you can just block both sides of the diff with the LSD parts and springs to make the pressure more even.'
This is what I got back from Jeff in 2008 for Pinky.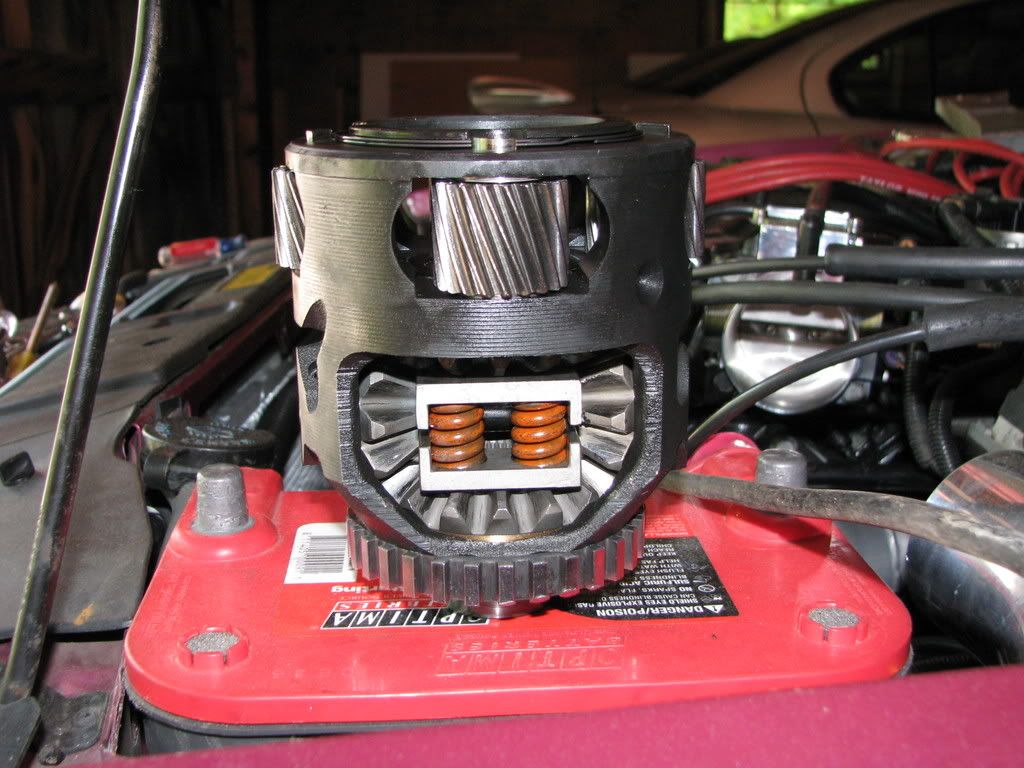 It looks exactly the same on both sides. I ran that for a while and after Niagara Bfest I switched diffs from a 3.06 to the 3.29 that I'm running now keeping all the LSD parts the same, so that hung in there for Charlotte and Chicago and now I pulled it this year and noticed the galling that I had on the center plates had gotten worse as well as markings on the outer spiders. Carrier is still good so I just sent Jeff a new set of spider gears for him to install. I asked for this sucker to be nice and strong since 12.6's sound like they are going to be my slower times now… He said he would lessen the backlash of the spiders and tighten her up, as well as replace all of the other wear items… so it's technically a brand new diff… And without further ado here it is...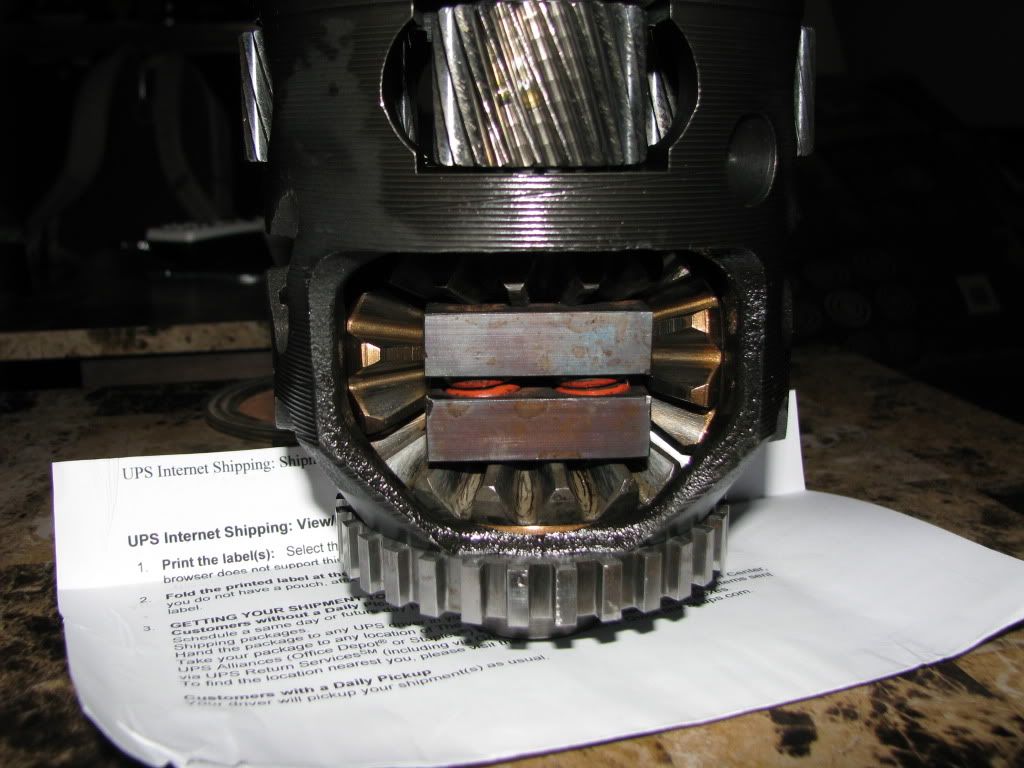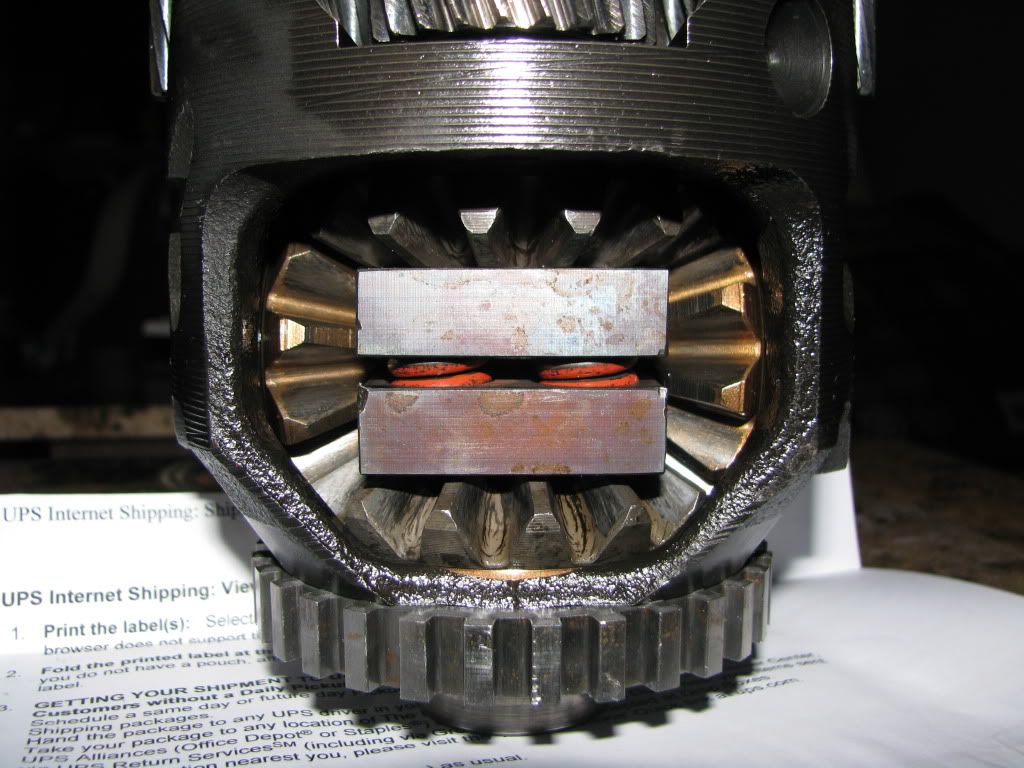 From the looks of it this version will prevent the issue I had where the outside of the plates were deflectiong more than the center due to the spring pressure, and that would put the loading force on just the outside edge of the spider gears... This looks like it will apply a more even force to the face of the spiders and he also stated that the heat treating spec was changed on the center plates to help reduce/prevent the galling issue I was having as well as others I suppose.
Only time will tell, but I have a very strong feeling that this will work better than what I had at the end of last year since I was doning one wheel peelers in the burnout box... thats just no good!