Connect with your social network account
Guest
Ok guys, I have a 89 GT, 2.8 V-6. The problem i was having was that occasionaly when i went to start the car it would'nt fire. So i checked for spark and everything was good. The plugs are also in good shape. So i decided to change the fuel filter thinking it was all clogged up and went ahead and changed the fuel pump and strainer while I was at it. So it ran great for a few days now im having the problem again. It seems like sometimes when I turn it off then try to start it again soon is when it happens. Today it happened again and i got it to start but then died immediatly, so i gave to pedal a pump and it started again just for a few seconds. It seemed like it was only getting the gas i was feeding it while pressing the pedal before I started it. I was thinking it might have something to do with the injectors or something. Im clueless at this point but any help is appreiciated.
---
Registered User
Posts: 176
Joined: Wed Jul 23, 2003 11:41 am
Location: Sunny Southern California
Contact:
Try replacing your crank position sensor. It is located on the back of the block. I was having the same problems with my 3.1. The sensor is about 20 bucks. Easier to replace if you can get the car on a lift.
"Ability is what you're capable of doing.
Motivation determines what you do. Attitude determines how well you do it. "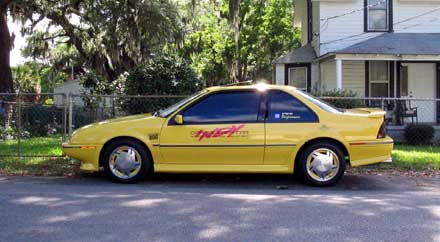 ---
---
Return to "Diagnostic Help Archive"
Who is online
Users browsing this forum: No registered users and 1 guest