Connect with your social network account
Registered User
Posts: 123
Joined: Sun Jun 17, 2012 1:17 pm
Location: Ohio
1989 Beretta GTU
2.8 w/77k, auto.
---
---
Pretty clean looking. I wonder how it is underneath, but it looks like it has been taken care of pretty well. And that dash, oooo, nice!

1989
SuperCharged 3800 Srs-II (First)

Six

-Speed

GTU
1990
Turbo 3.4 5-Speed

T-Type
1990
4.0L 4-Cam 32-Valve V-8 5-Speed

Indy GTi

(Project)
1990
Stock(!) 3.1 MPFI Auto

Indy
1995
LA1/L82 4T60E

Z-26
1995
3.4 DOHC Turbo 5-Speed

Z-26
---
Registered User
Posts: 973
Joined: Sun Mar 23, 2008 10:58 pm
Location: canananada
i think i see a sunroof... that's like the best possible optioned car in good shape left...
4th one's a charm, 5th one is, beginnning to sound like this is an addiction...
95 black z26, '96 White z26 awaiting new life, and 2.5 mazda trucks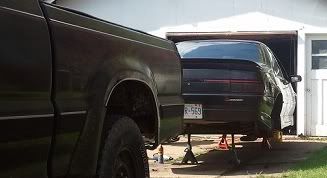 ---
I'm not sure I'm seeing the sun-roof, I think it is just the reflections, but it could be...
I agree that the best options would be sun-roof, digital instruments, five-speed. I was really hoping to get a sun-roof car by now (one of my Camaros and both of my 300ZXs are/were T-Top cars, and my Fiero GT and both of my Z-24s are/were power sun-roof cars, and I had a Chrysler with a sun-roof too, but I meant I wanted a sunroof in one of my Berettas by now

). I was really hoping specifically to have a sunroof on my Yellow Indy, but I won't complain (much) considering the price I paid for that car.
This one looks really nice, I hope someone in the community gets it...
1989
SuperCharged 3800 Srs-II (First)

Six

-Speed

GTU
1990
Turbo 3.4 5-Speed

T-Type
1990
4.0L 4-Cam 32-Valve V-8 5-Speed

Indy GTi

(Project)
1990
Stock(!) 3.1 MPFI Auto

Indy
1995
LA1/L82 4T60E

Z-26
1995
3.4 DOHC Turbo 5-Speed

Z-26
---
---
Who is online
Users browsing this forum: No registered users and 6 guests