Connect with your social network account
Registered User
Posts: 1074
Joined: Fri Oct 14, 2005 5:34 am
Location: Helsinki, Finland.
Has thanked: 1 time
Been thanked: 2 times
Contact:
My daily driver 3.1 had became very loud in the recent years, mostly because of 2 reasons:
1) aftermarket universal cat converted whats about half of the size from stock one
2) 150 000km driven Magnaflow muffler most likely wearing out
Now when the weather heated up, I could drive with windows open, just to head that it sounded like complete crap, with very ricey specially at 2k rpm.
I had do something, so I dug into the piles of leftover parts I have, here is what I ended up: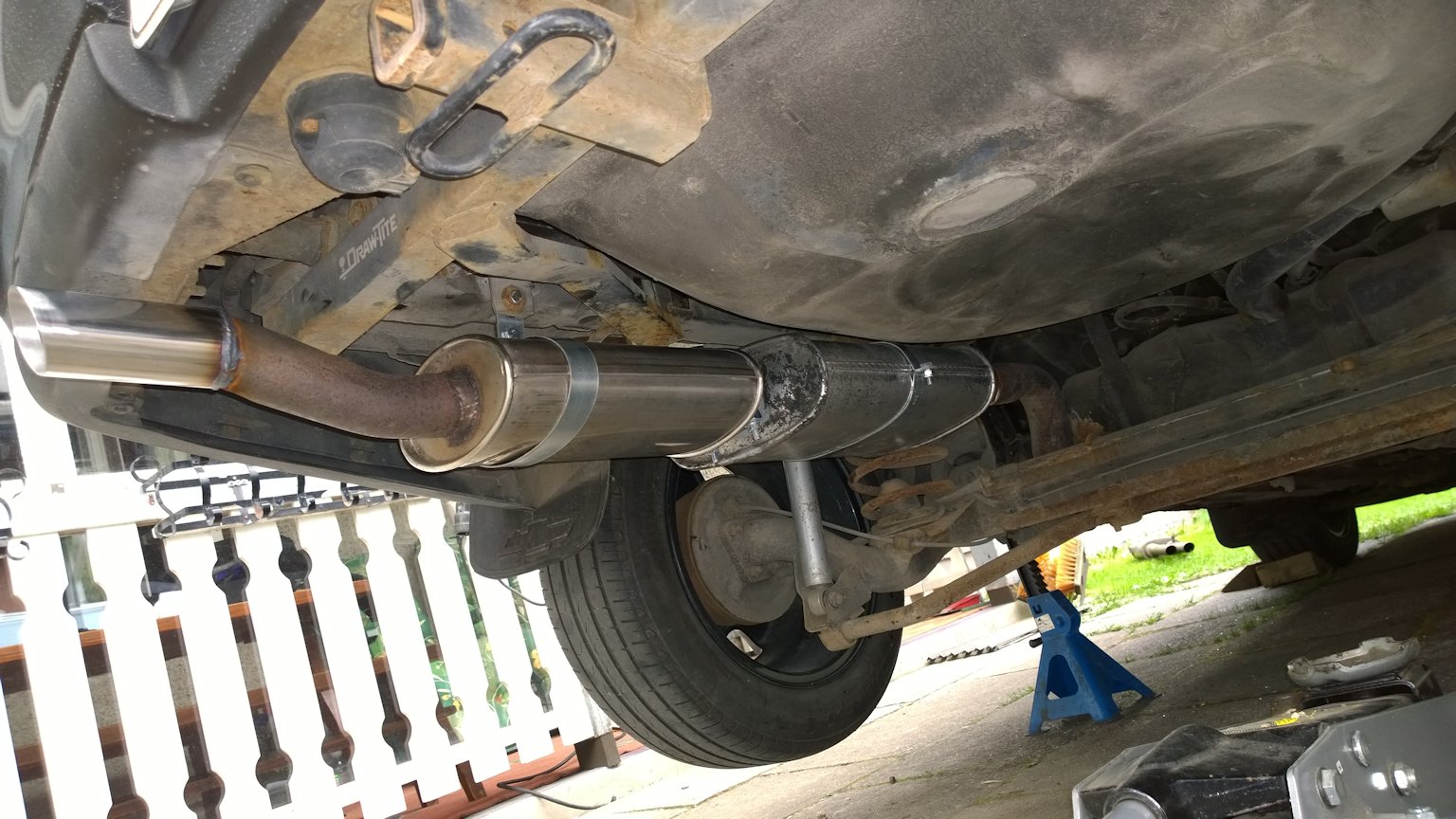 Dual mufflers!
- Leftover muffler from my 2.2 base, It's a Dynomax SuperTurbo, very nice muffler type for actually muffling something
- Leftover stainless steel 'see thru' muffler that I replaced the cat converter on my first GTZ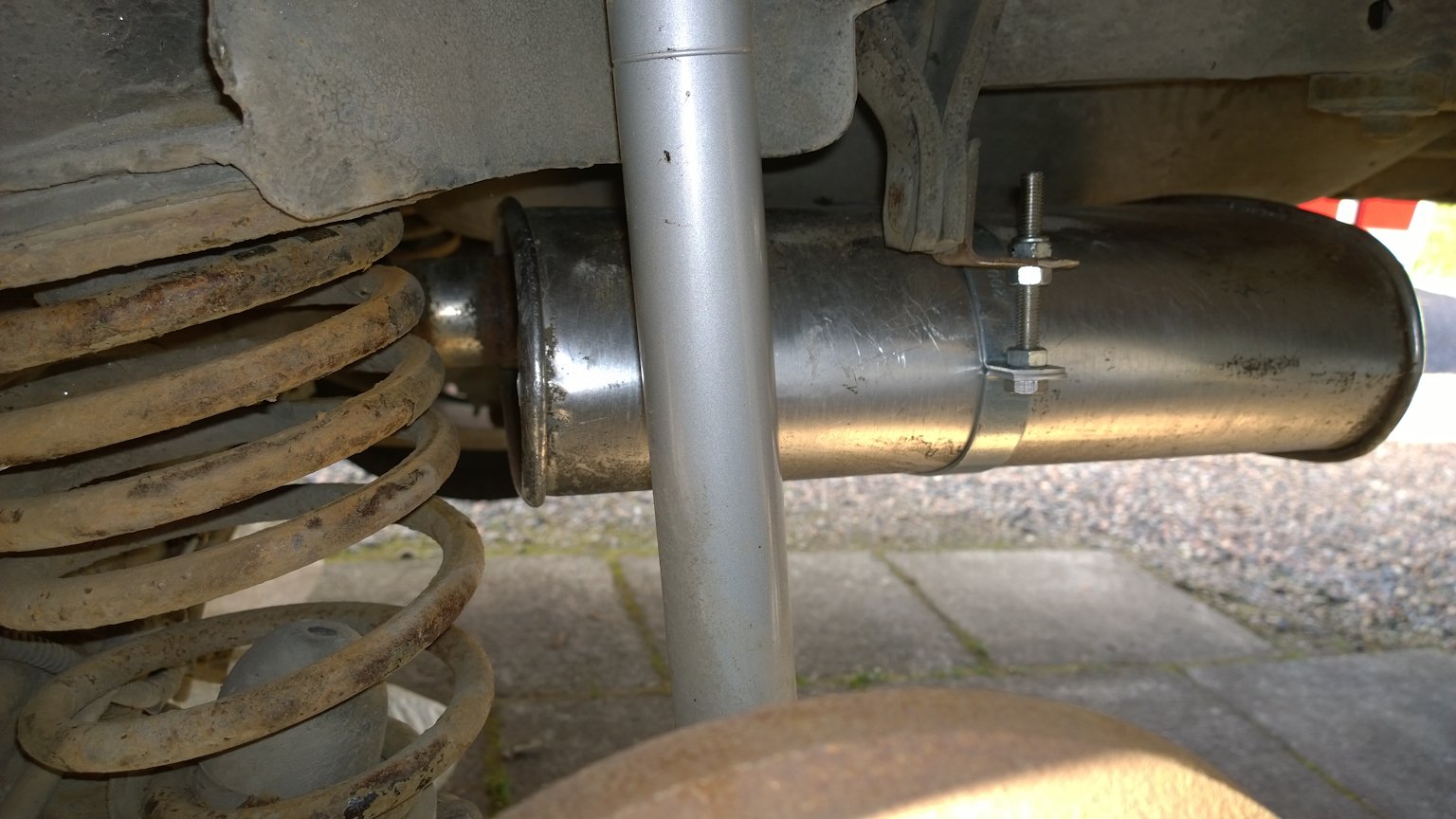 Clearance to suspension is small, but works.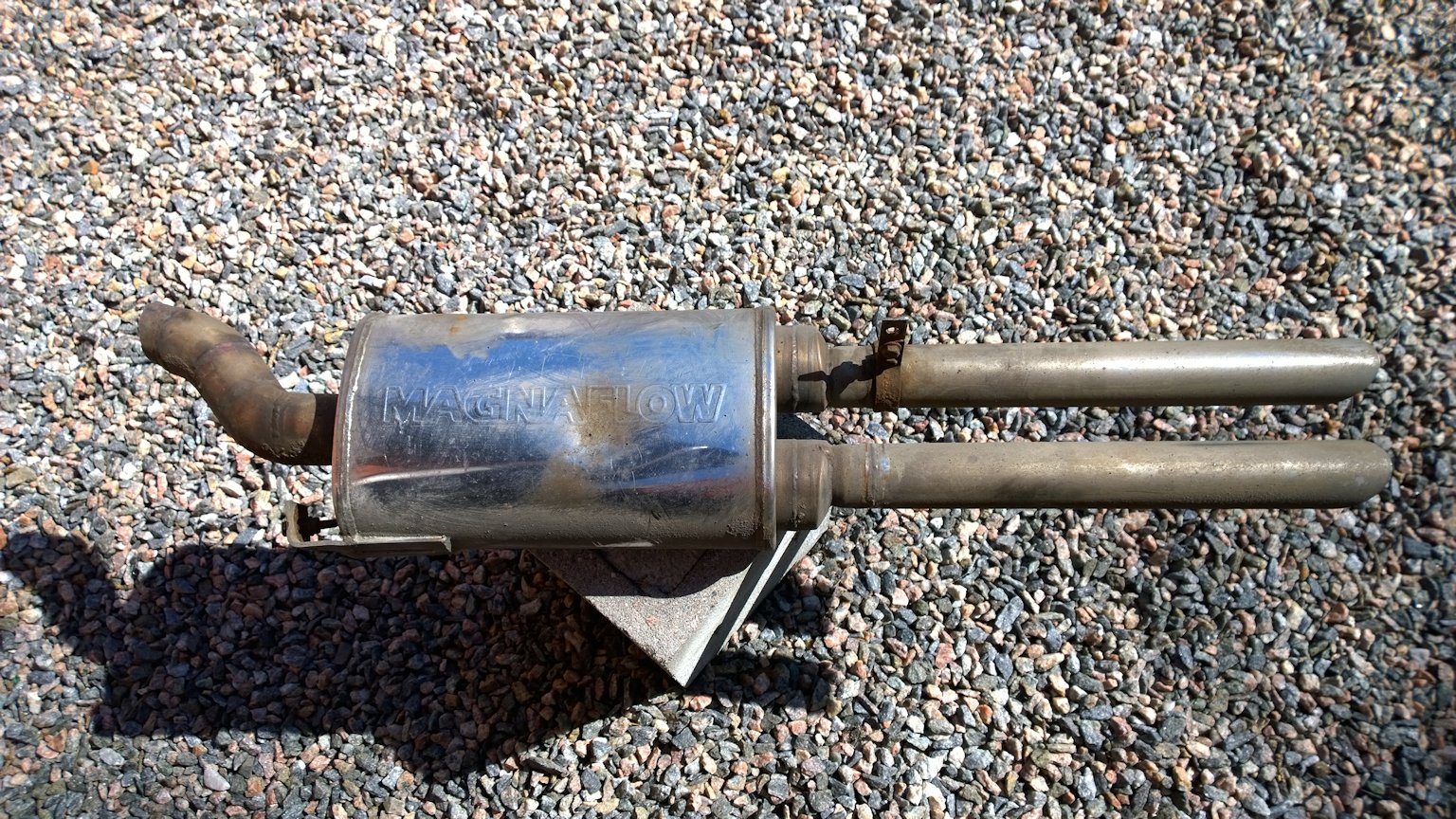 Retired old Magnaflow, that I first purchased to my first GTZ, in time it ended to my 3.1 with stock-look & fit modifications.

This with the stock cat converted actually sounded very very nice indeed, it all went downhill after that cat swap. This also didn't deafen the rattling on downshifting or engine braking at all, so very loud explosions could be heard, I miss those

I also have DeltaFlow muffler that's modified the same way as this, to look stock, but I disliked the sound so that's only been used for a week and then collecting dust.
Now the car is
Very
quiet, I can only hear the exhaust in 4k rpm up, other than that it's only intake noise that pics up at 3k rpm.
Plus something flapping at low rpm's, I think it's one of the exhaust manifold gaskets leaking

Also no down-shifting explosions at all, that is weird since I got so used to popcorn-sound and massive explosions.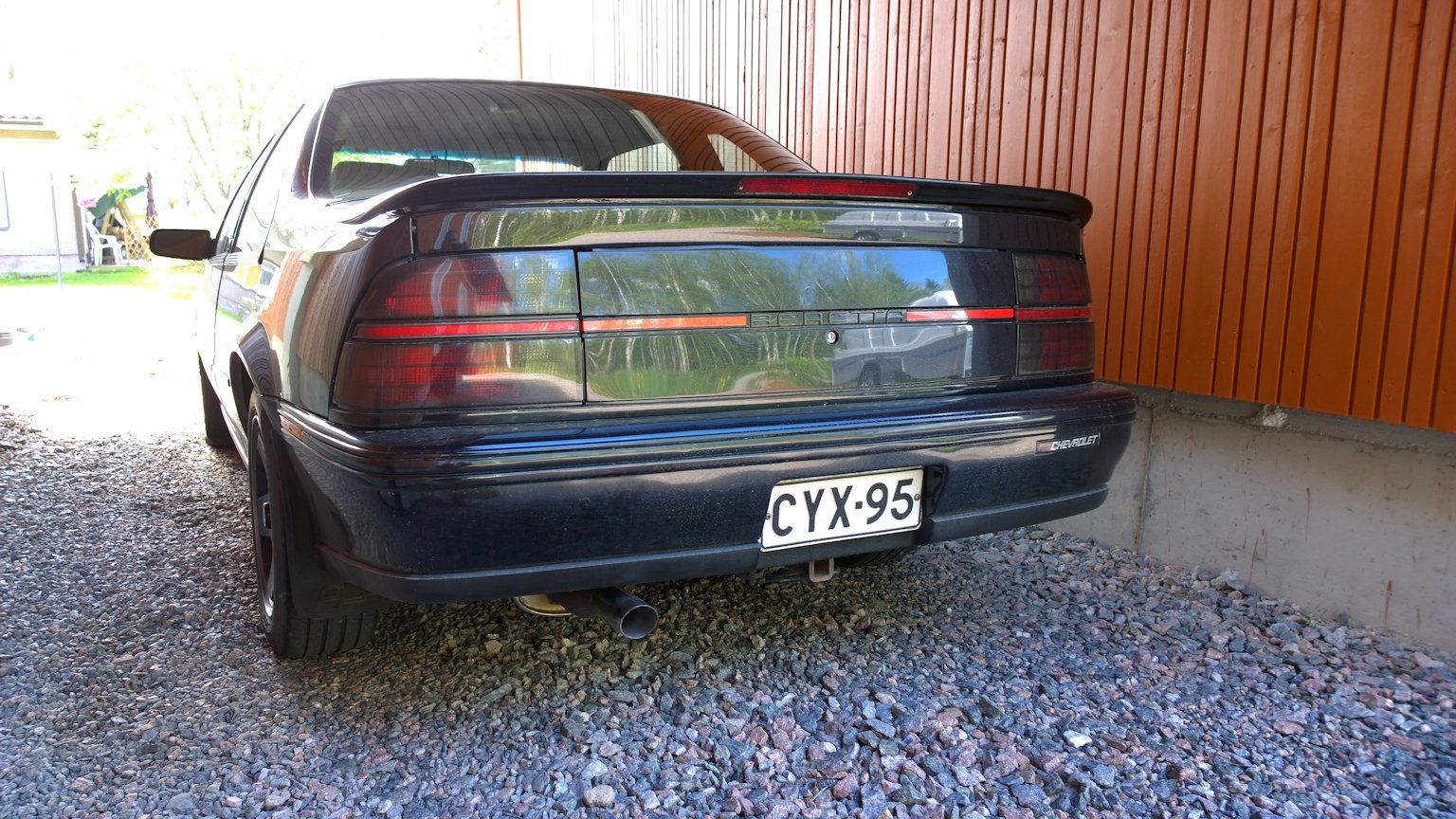 Doesn't look half as good as the stock-type dual outlet, but the price for this modification was 0€ that fits my current life situation the best.
---
Nice work. A zero-cost repair is the best sometimes! I need to quiet my GTU too -five mufflers under that car and still too loud.

I have bad leaks after the headers too which makes it much worse -I like the 'popcorn' deceleration grumble too, but not the explosions in the exhaust caused by my leaks.
I love that you have a tow-hitch on your car too -two of my Berettas have them also, I have hardly ever seen these cars tow anything.
1989
Super Charged 3800 Series II (First)

Six

-Speed Conversion

GTU
1990
Turbo 3.4 Five-Speed

T-Type
1990
4.0L 4-Cam 32-Valve V-8 Five-Speed

Indy GTi

(Rebuild Project)
1990
Stock(!) 3.1 MPFI Auto

Indy
1995
3400 Top-End Auto OD

Z-26
---
Registered User
Posts: 1074
Joined: Fri Oct 14, 2005 5:34 am
Location: Helsinki, Finland.
Has thanked: 1 time
Been thanked: 2 times
Contact:
I haul my trailer once in while, help moving friends and stuff. The biggest issue with Beretta towing is lack of brakes so it takes some intense pedal action to stop a heavy load.
---
Registered User
Posts: 319
Joined: Thu Jan 20, 2011 8:39 pm
This is great to find this. Im too tired of my magnaflow and ebay high flow cat.

Im ready to go back to quit. What are your thoughts?

Im thinking stock cat.....and should I do a stock muffler?

I have Ron's Long tube header on the engine.
---
Registered User
Posts: 4051
Joined: Thu Jul 11, 2002 8:45 pm
Location: Walton, NY
Has thanked: 4 times
Been thanked: 7 times
Contact:
Haha sweet. I've been trying to fine tune the exhaust sound on my 3400. Had a straight through Borla - too loud. Tried a Flowmaster - sounded raspy and terrible. Dynomax VT valve - mostly great with an occasional annoying flutter. Walker Quietflow SS - good, but too big (Equinox muffler). Ran the VT for quite a few years and just "rebuilt" it after the perf pipe rusted out (they are no longer available) and modified it for a little more rumble. Volume is a little bit more than it was originally, but still pretty quiet to any other alternative.
viewtopic.php?f=27&t=3868&start=1515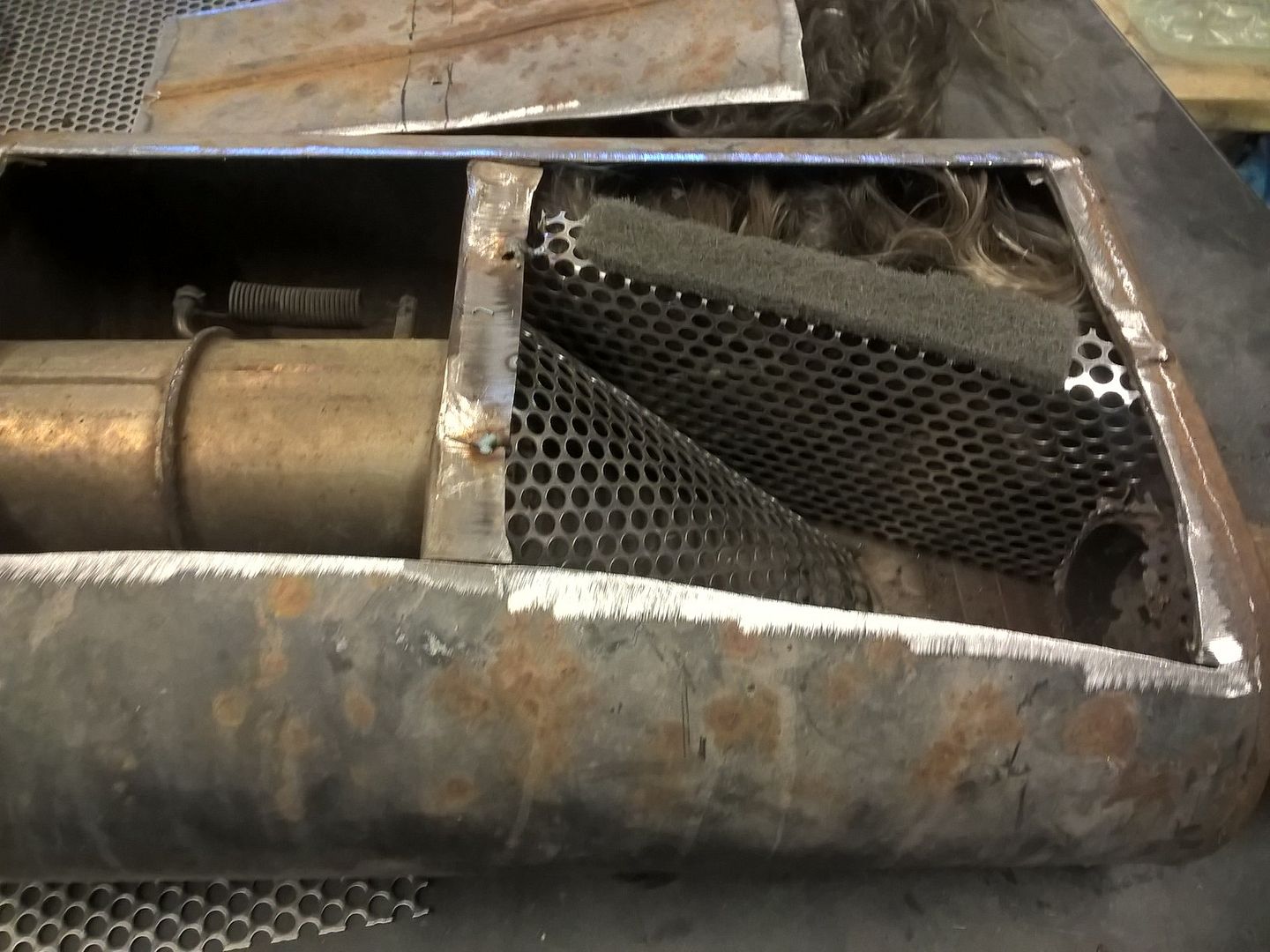 91 "SS"
3400/5spd - EP, FFP, TCE, SPEC, DSS, S&S, OBD1, 13s?
GEARHEAD dezign
---
Registered User
Posts: 175
Joined: Tue Apr 08, 2008 10:02 am
Location: Stoughton, Wi
Contact:
I remember when I made my Z26 ultra quiet. I actually loved driving it that way. But ya, a loud exhaust does a great job of covering up all the other wear related noises. Im diggin' the modded VT. I always thought they were cool.
90' GTZ 189whp NA 14.00@99 / 237whp 50 shot 13.3@104 / 15' IS350F
95' Integra 225whp / 69' Impala / 04' Z71 Tahoe/ 85 G20 Scottsdale
projects 86 Bonneville 6.0 swap / MkIII Supra LS1 swap
---
Registered User
Posts: 1074
Joined: Fri Oct 14, 2005 5:34 am
Location: Helsinki, Finland.
Has thanked: 1 time
Been thanked: 2 times
Contact:
Funny that you brought this post up, I just recently modified my white's car another muffler to make it more quiet, I must be getting old.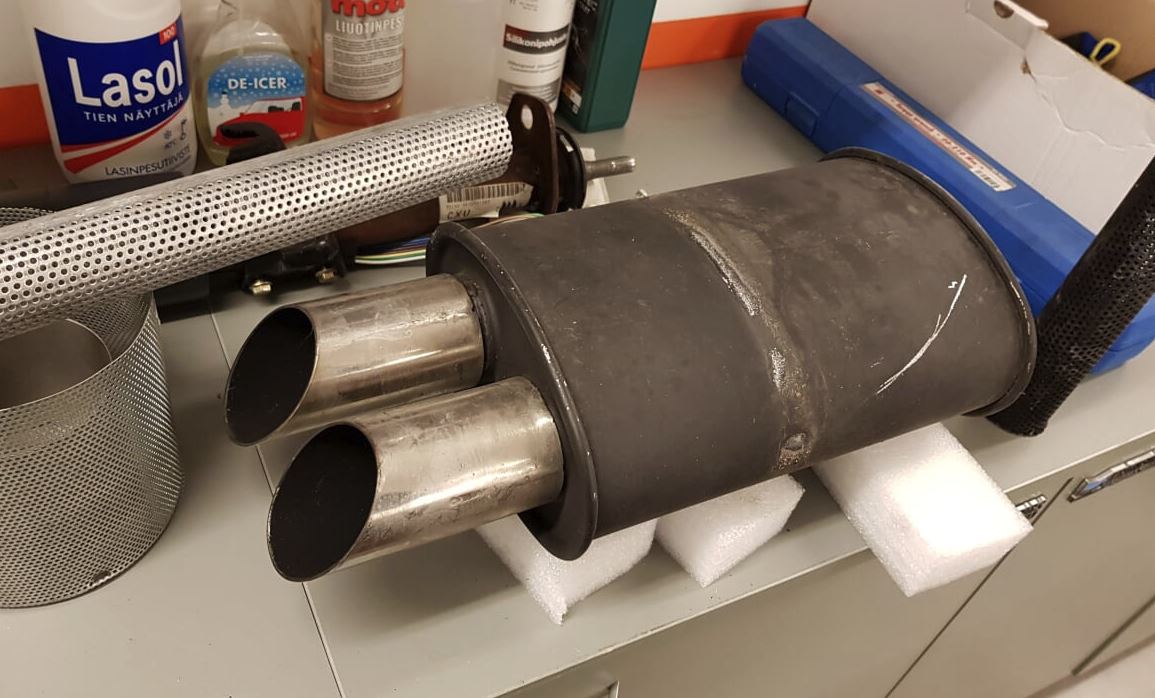 Adding perforated pipe inside the muffler, I'll upload a picture of a final product later. (didn't take one)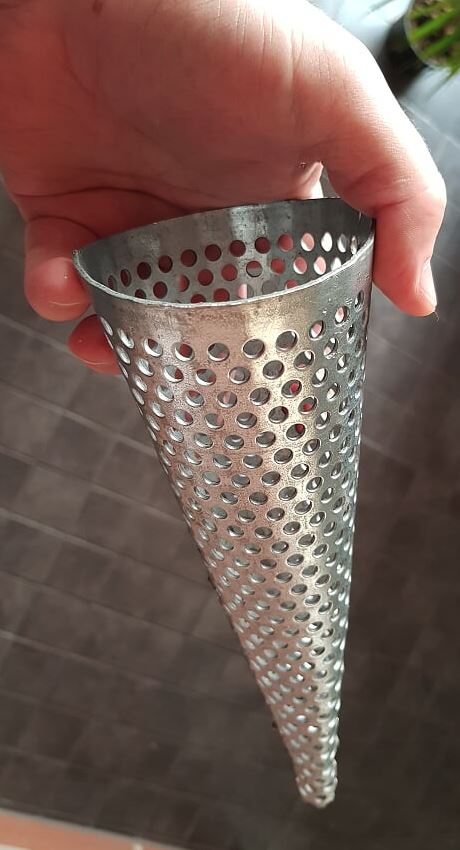 Added a cone inside the muffler too.
---
---
Who is online
Users browsing this forum: No registered users and 2 guests