From super loud to no sound
Posted: Sat May 23, 2015 6:40 am
My daily driver 3.1 had became very loud in the recent years, mostly because of 2 reasons:
1) aftermarket universal cat converted whats about half of the size from stock one
2) 150 000km driven Magnaflow muffler most likely wearing out
Now when the weather heated up, I could drive with windows open, just to head that it sounded like complete crap, with very ricey specially at 2k rpm.
I had do something, so I dug into the piles of leftover parts I have, here is what I ended up: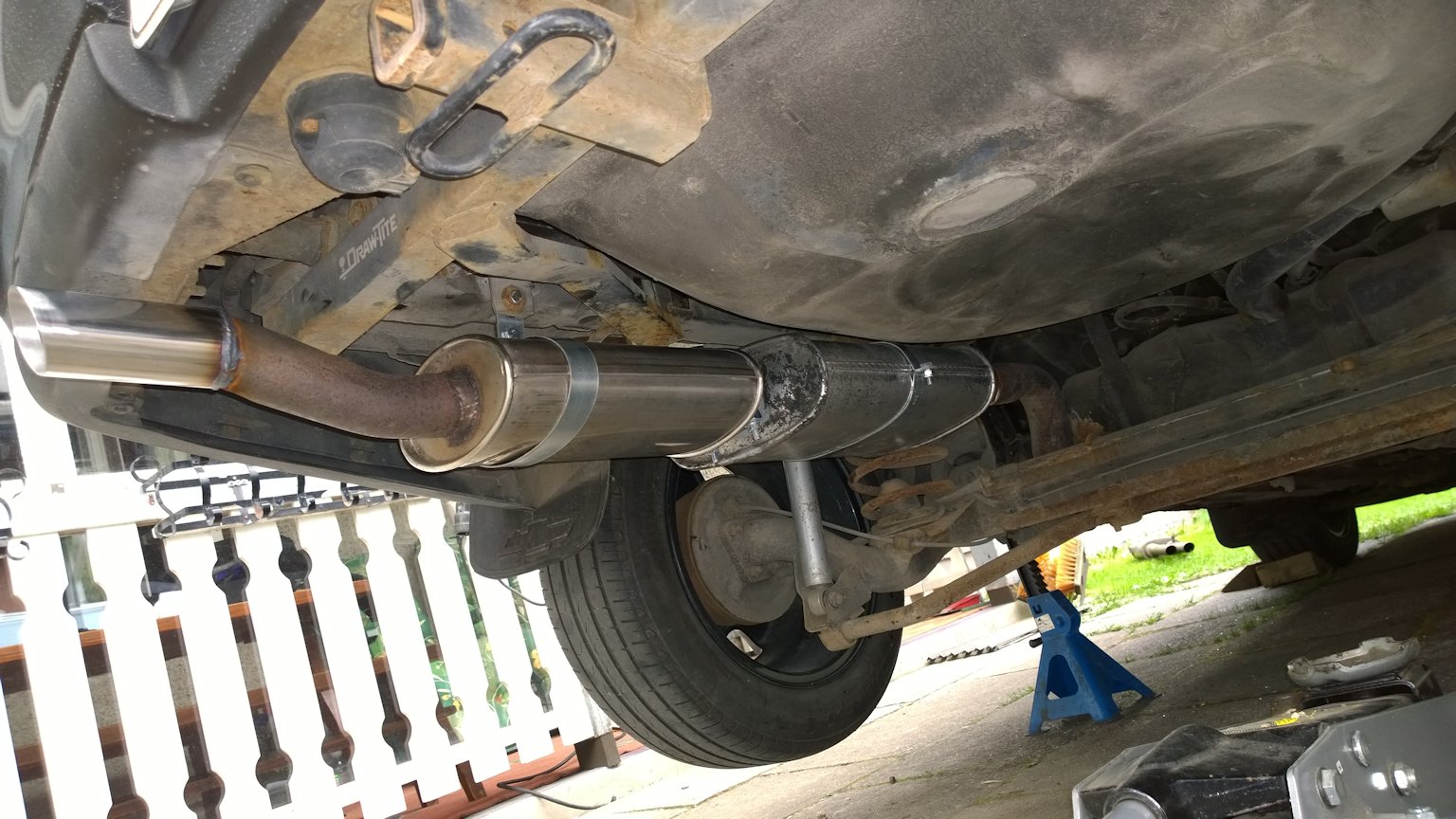 Dual mufflers!
- Leftover muffler from my 2.2 base, It's a Dynomax SuperTurbo, very nice muffler type for actually muffling something
- Leftover stainless steel 'see thru' muffler that I replaced the cat converter on my first GTZ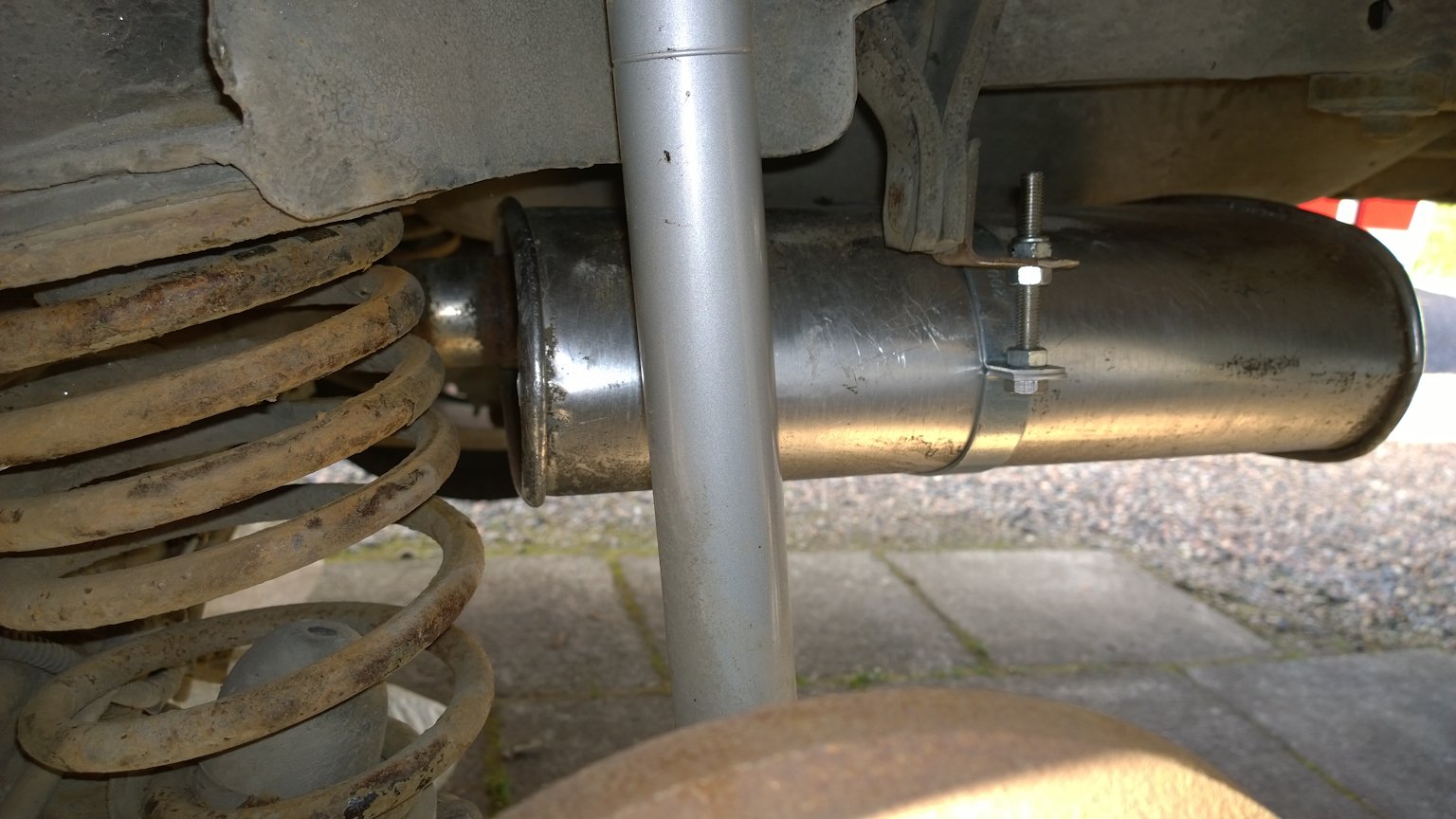 Clearance to suspension is small, but works.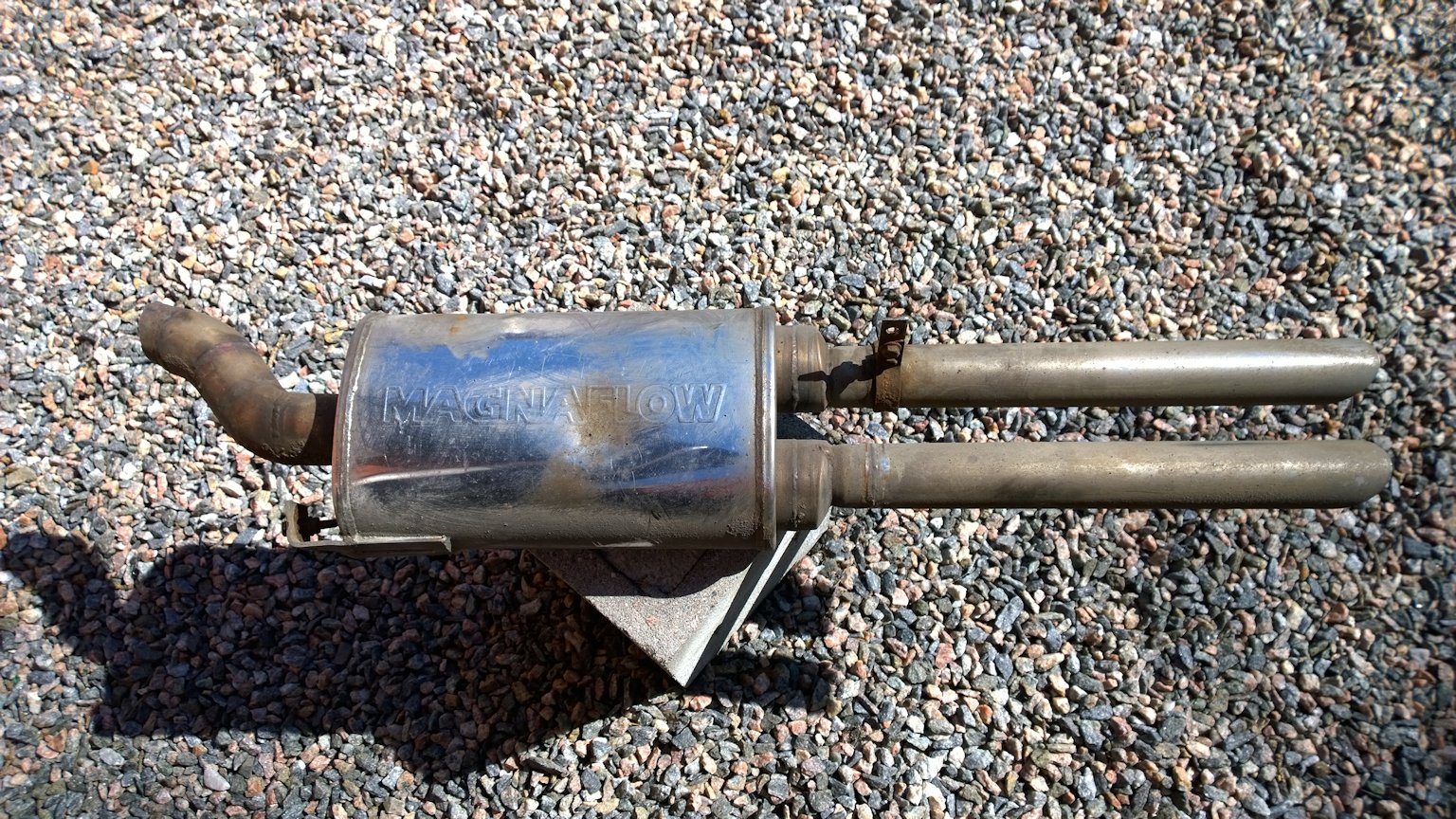 Retired old Magnaflow, that I first purchased to my first GTZ, in time it ended to my 3.1 with stock-look & fit modifications.

This with the stock cat converted actually sounded very very nice indeed, it all went downhill after that cat swap. This also didn't deafen the rattling on downshifting or engine braking at all, so very loud explosions could be heard, I miss those

I also have DeltaFlow muffler that's modified the same way as this, to look stock, but I disliked the sound so that's only been used for a week and then collecting dust.
Now the car is
Very
quiet, I can only hear the exhaust in 4k rpm up, other than that it's only intake noise that pics up at 3k rpm.
Plus something flapping at low rpm's, I think it's one of the exhaust manifold gaskets leaking

Also no down-shifting explosions at all, that is weird since I got so used to popcorn-sound and massive explosions.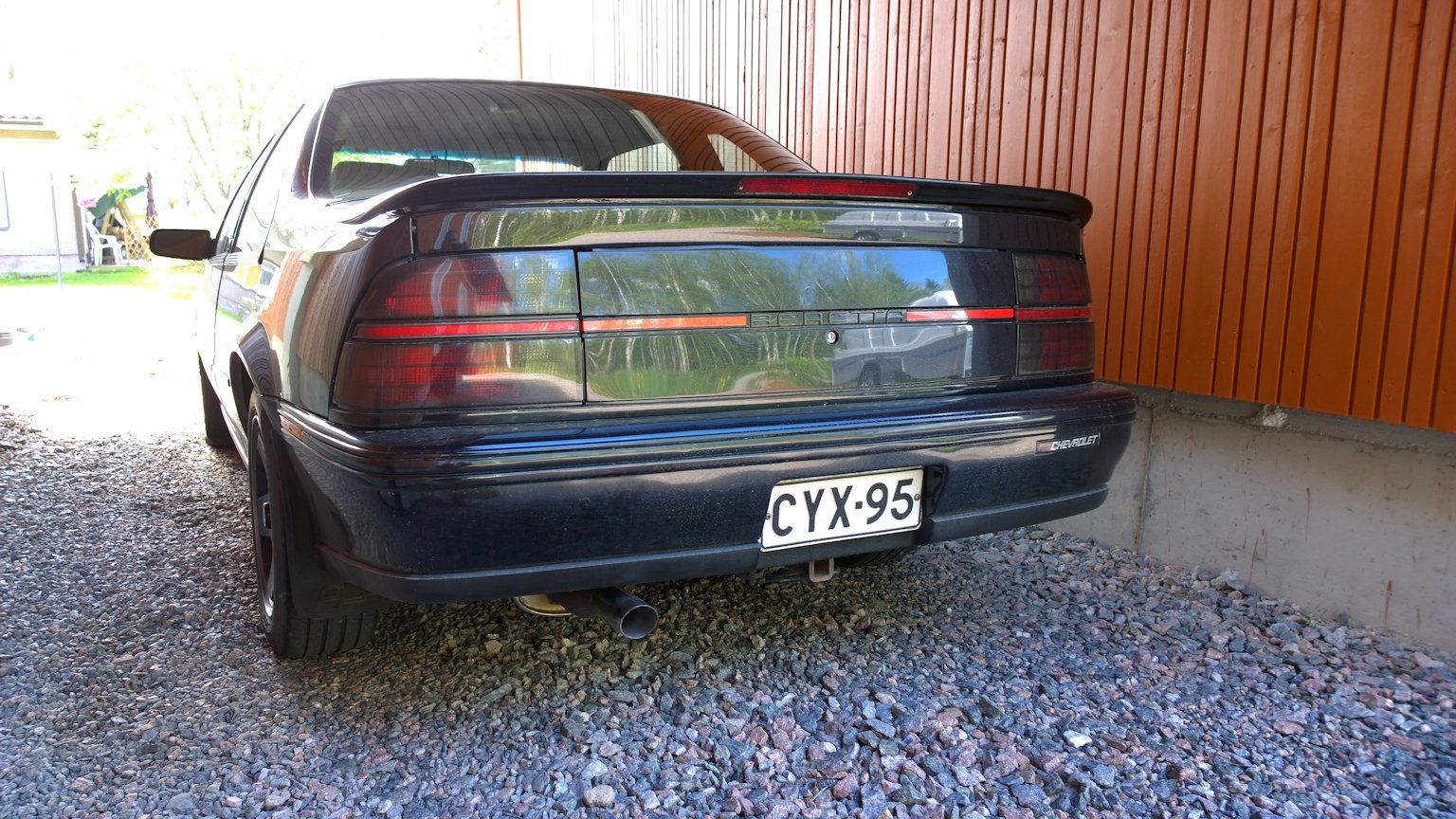 Doesn't look half as good as the stock-type dual outlet, but the price for this modification was 0€ that fits my current life situation the best.